This past Tuesday, Clarke Middle School hosted its annual IB Sustainability Day. Over the course of the day, students in grades 6-8 participated in a variety of activities to learn about the different types of sustainability, the importance of sustainability, and how to be more sustainable in school and as community members of Athens, GA.
These activities included regular classroom lessons as well as a guest speakers from the Athens community. EcoReach had the opportunity to present as one of the guest speakers!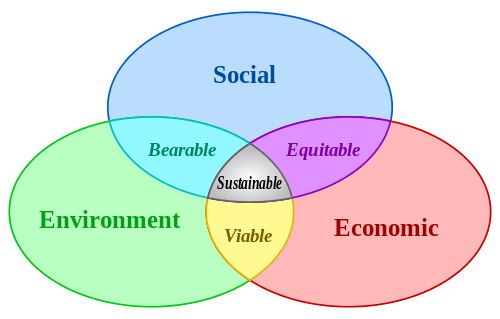 EcoReach's presentation focused on environmental sustainability, with a particular focus on the sustainability of our water resources. EcoReach volunteer Kelsey opened up the lesson by asking students what they know about water quality and what are potential causes of bad water quality. This then segued into a demonstration about rainwater travels from land to streams and rivers.
For the demonstration, the tops of the two liter bottles represented a pathway to the stream, while the bottom of the two liter bottles represented the stream. The tops of the bottle were filled with various substrates, such as plastic (to represent impervious surface), gravel, mulch, soil, and soil with roots. Student volunteers took turns pouring water with "contaminants" (represented by red food coloring) into each of the "stream systems."
Students observed the length of time it took the "rain" to reach the "stream" and if any of the substrates were able to remove the contaminants. Students determined that the soil with roots was the substrate that allowed the slowest time to the stream and removed the most contaminants!
EcoReach volunteer Emily wrapped up the lesson by explaining the importance of infiltration in removing contaminants. Emily also discussed ways we can promote water infiltration into the ground by installing rain gardens, riparian buffers, and porous pavement. Installing these types of infrastructure can make our Athens community more sustainable!
Thanks Clarke Middle for inviting EcoReach to your Sustainability Day– we had a blast!