In collaboration with the Hall Lab, EcoReach recently presented a booth for Georgia Questival. Georgia Questival is an event put on by the State Botanical Garden of Georgia to showcase Georgia's natural history and resources.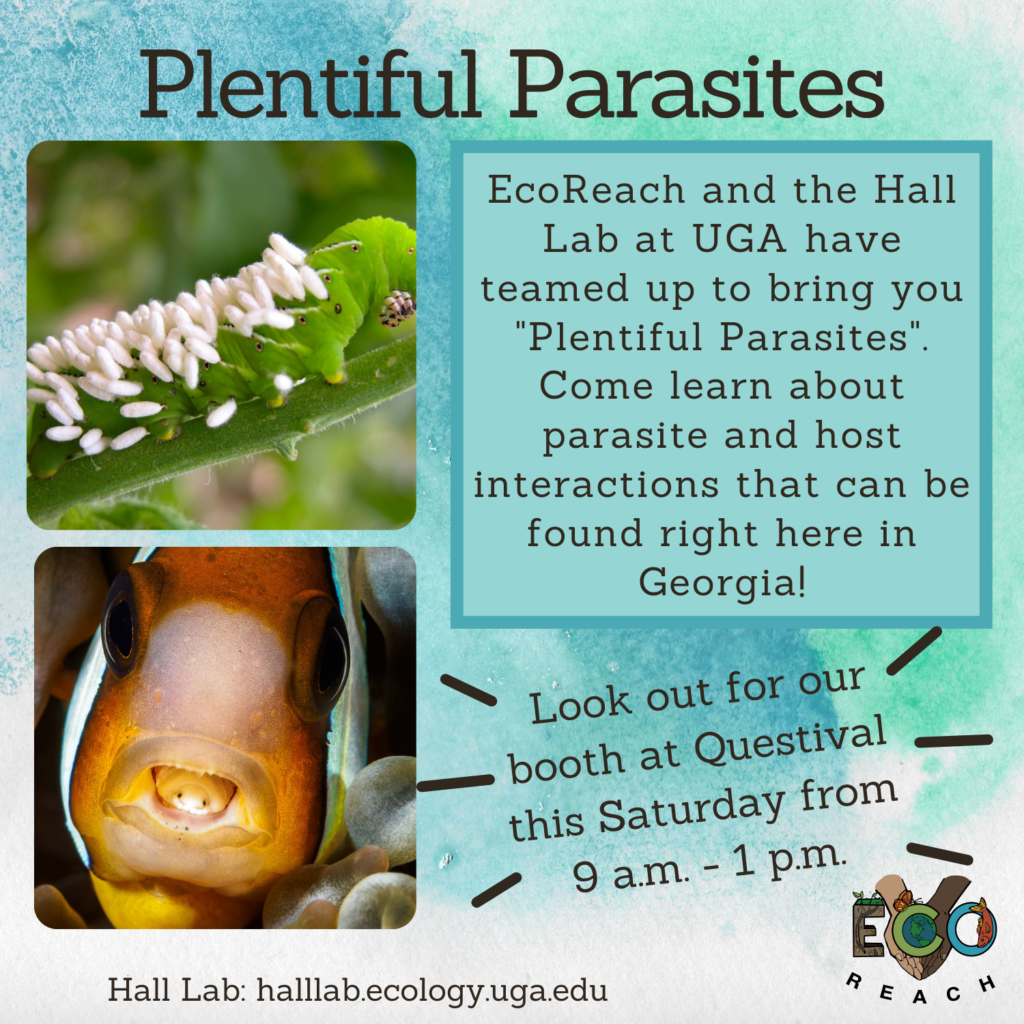 The activity the Hall Lab created entitled, "Plentiful Parasites", focused on parasite and host interactions. Participants were able to view specimens, watch a parasite slideshow, and complete a matching game. 
There are so many different types of parasites and we loved being able to share some of their diversity with you. At this booth you can learn about many different types of parasites including mistletoe growing in the treetops, isopods living in the mouths of fish, and even ticks! Learn about the different parasites found in Georgia, and why not all parasites are bad!
Other exhibitors at Georgia Questival included UGArden, UGA Marine Extension and Georgia Sea Grant, Georgia Department of Natural Resources, and many others!