On February 16'th, 2019, Ecoreach had the wonderful experience of helping out at the Boy Scouts Merit Badge Day. This event took place in and around the Odum School of Ecology. To earn their badge, the troops had to complete a workbook filled with many requirements. So, the troop worked hard during many activities set up by fire-fighters, researchers, and volunteers.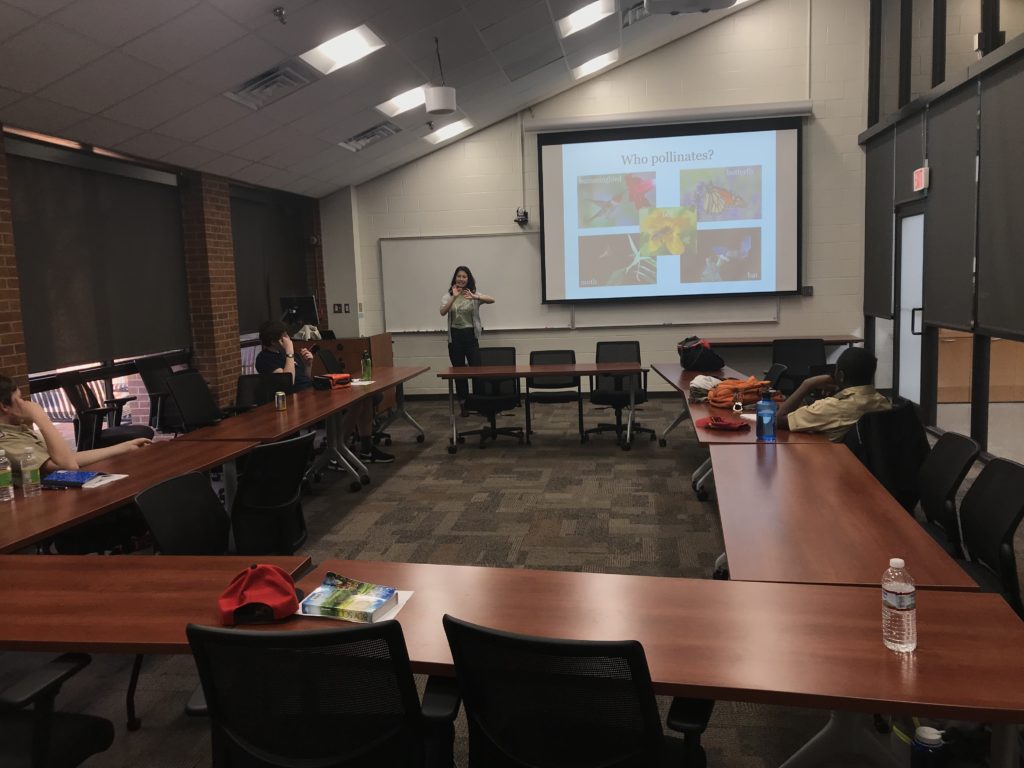 Activities included making a timeline of environmental history and participating in a presentation/panel on sustainability. Also, the scouts made their own research projects! These projects covered important topics like the Greenhouse Effect, bio-magnification in aquatic systems, and soil erosion.
It was a busy, productive, and fun day of helping the scouts earn their merit badge. And, we hope they learned a lot and can't wait to do it again next year!