On February 8th, from 1-3 p.m., Ecoreach volunteers rode over to Malcolm Bridge Elementary School located in the lovely ol' county of Oconee, Georgia. Once there, they taught two sections of 1st graders about sustainability, resource management, and gardening.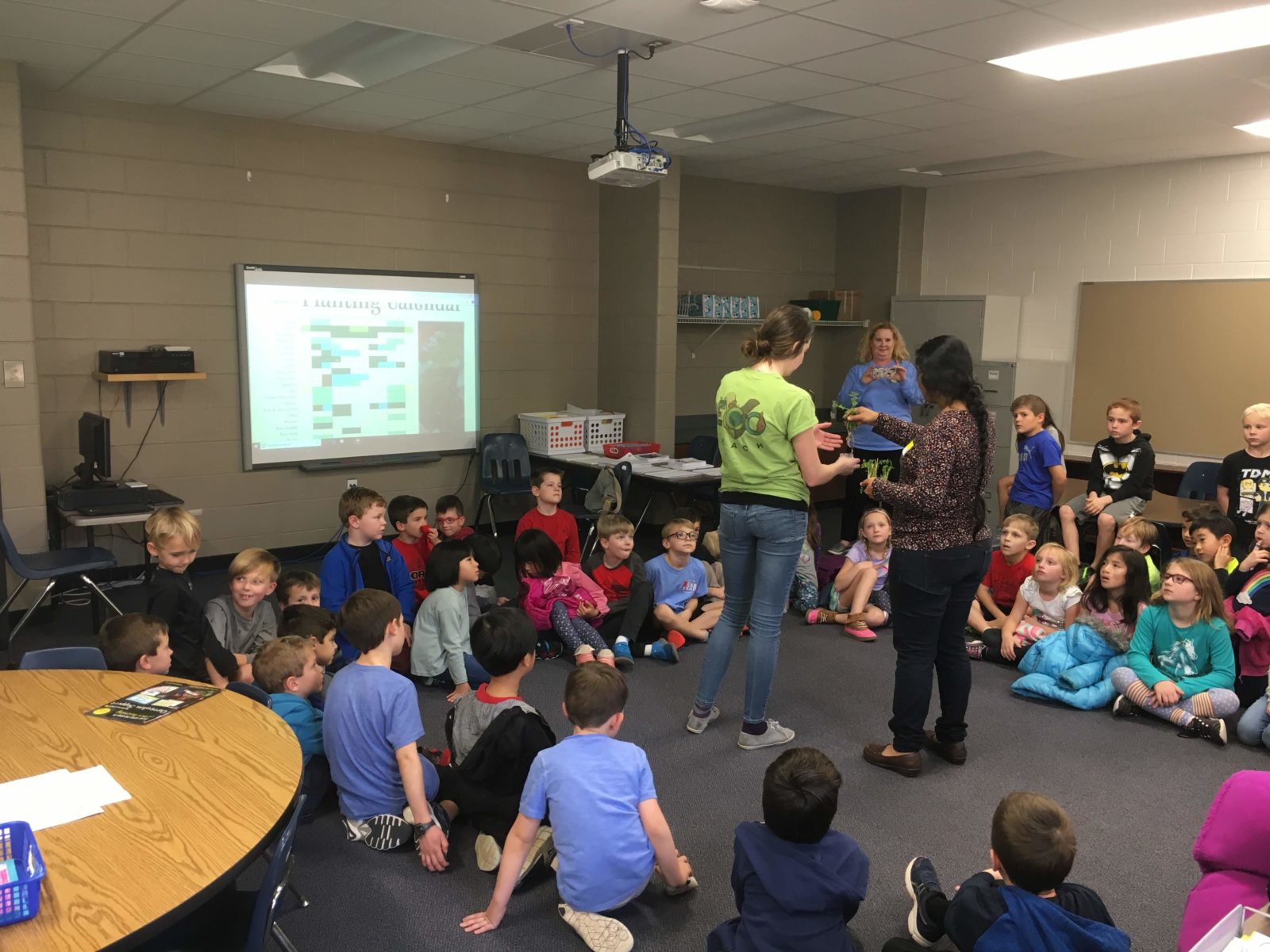 The kids were shown a short video on sustainability and actively participated in the conversation that followed about how to bring ideas from the video into their own lives. Ashley and Akanksha talked about why sustainability matters, not just for their own lives but for the lives of future kids like them!
The kids then learned how to plant veggies for the spring which they will follow up on in a few months at the school's garden! They also learned about different edible plants and the types of plants that grown best in their area.
The kids were particularly excited to interact with carrot and mint plant sprouts which can be used to grow plants without the need for seeds.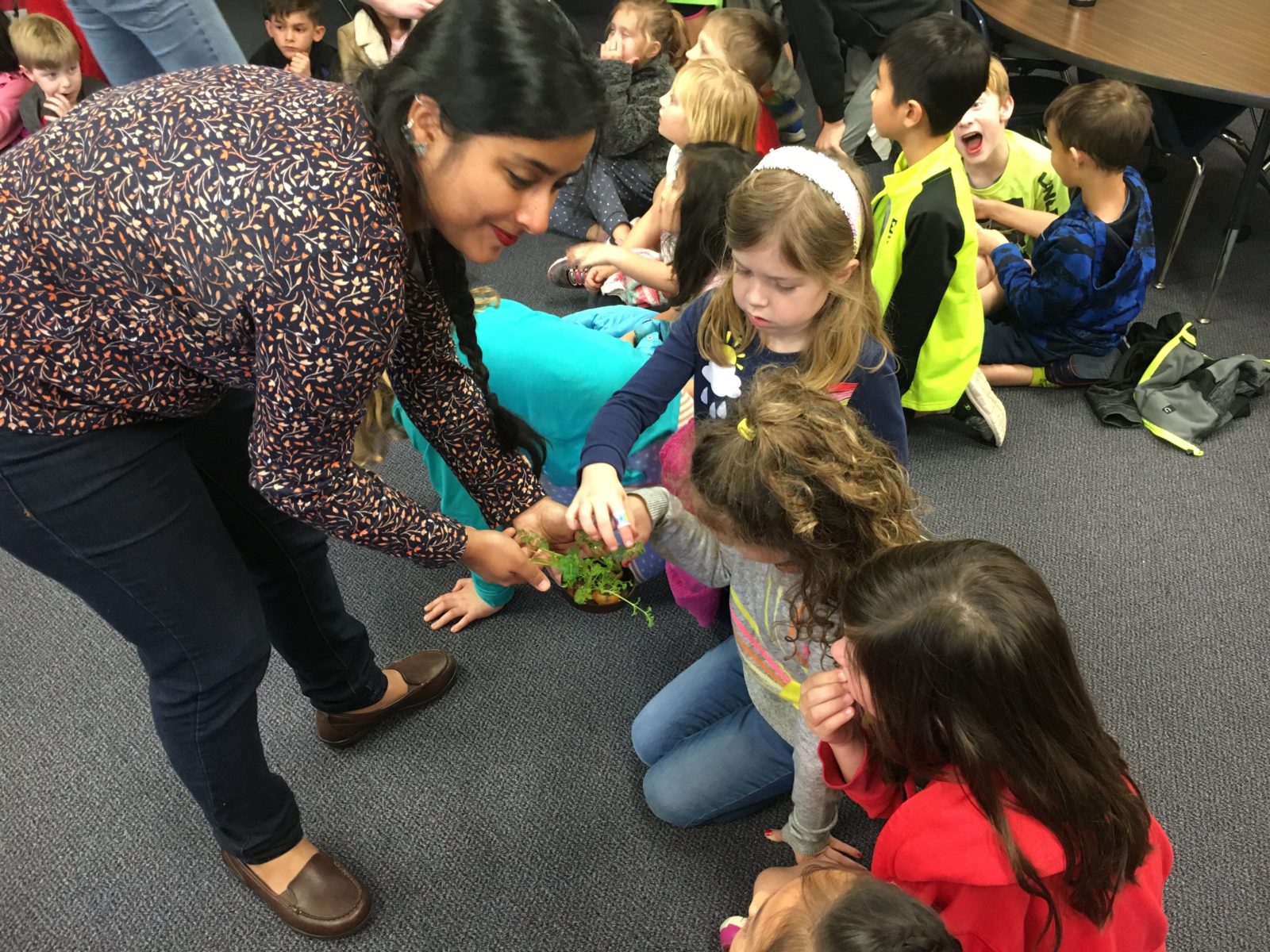 It was a fun, productive, enjoyable event for the volunteers and for the children, and Ecoreach hopes to be invited back soon!