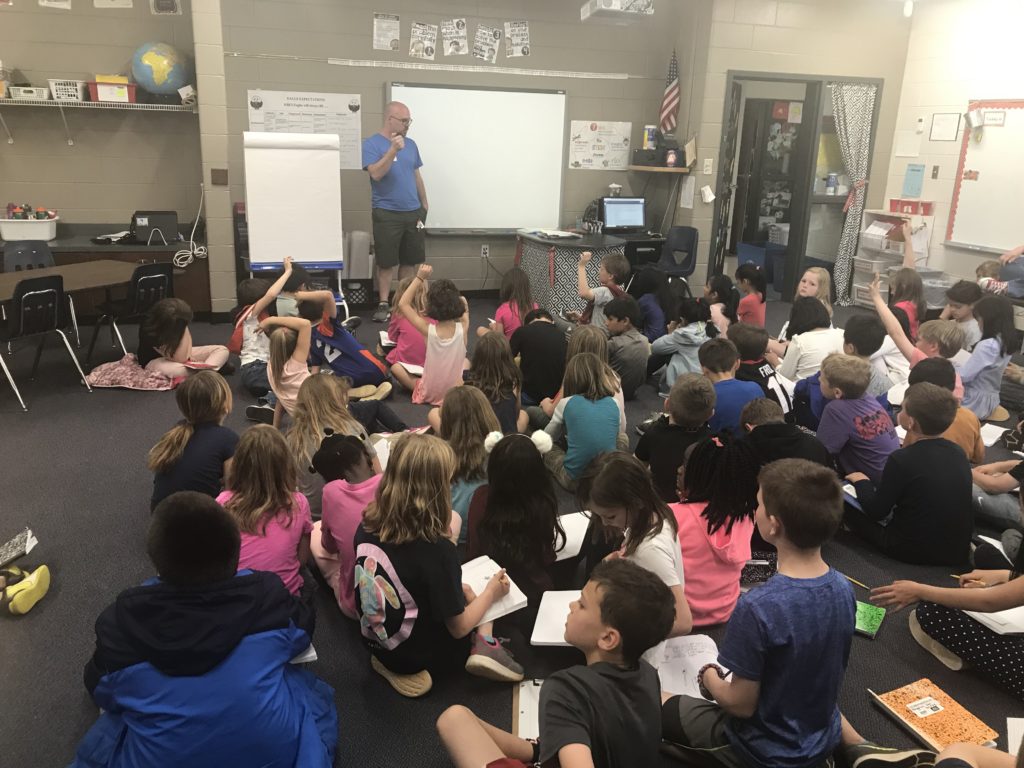 This spring 2019, EcoReach was contacted by Malcom Bridge Elementary School in Oconee County to organize a weekly series on pollinators (animals that move pollen from one flower to another). This was apart of the school's work to become STEM certified. EcoReachers Angela Burrow, Heather Levy, Kristen Lear and Kyle Stewart lead the lecture series on pollinators for the 2nd graders at this school. These lectures emphasized the importance of different types of pollinators, as well as providing basic information on each of them (birds, bees, butterflies, and bats).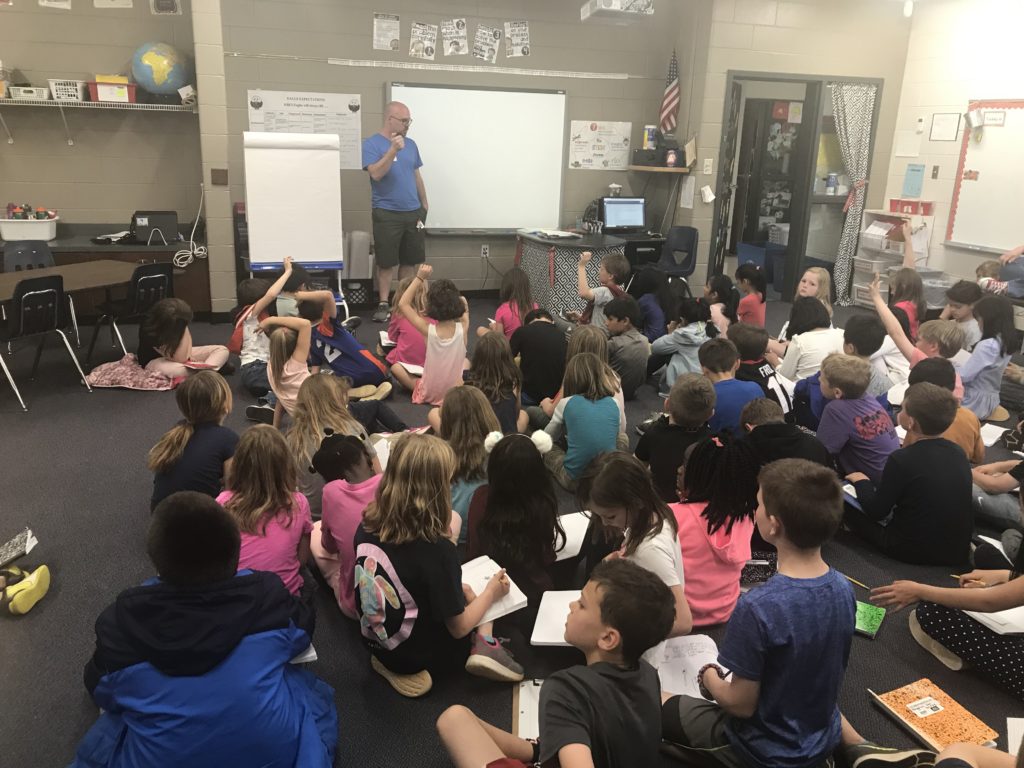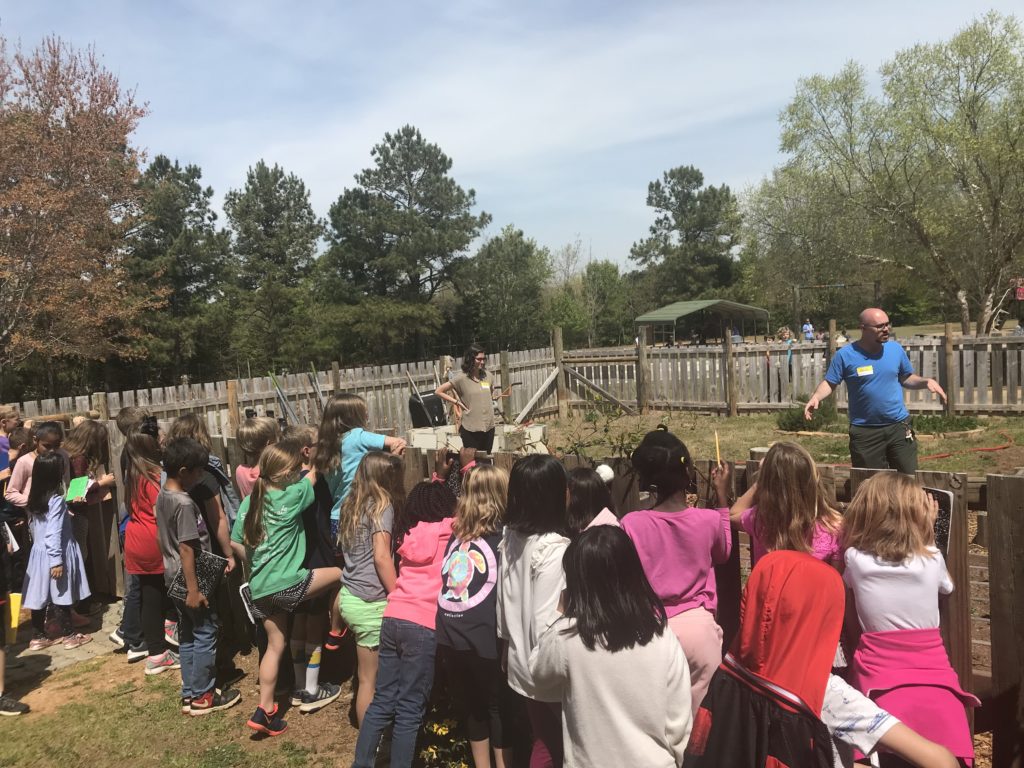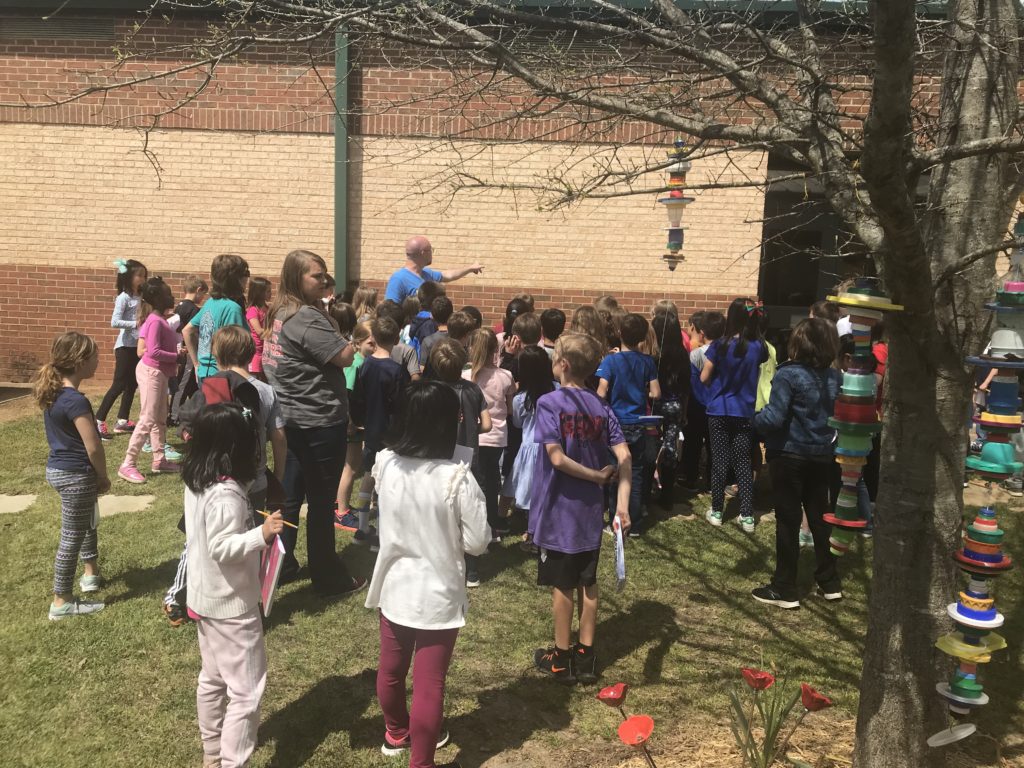 These EcoReach members also made plans to design and plant a pollinator garden at the school so that the kids could observe, ask questions, make predictions, and take data on what they see. In April, Heather Levy and Kyle Stewart successfully obtained a grant from the Oconee Rivers Audubon Society to support the planting of this garden. Native plants, bird feeders, and other supplies for the school were purchased with these funds. Carol Seaddle of the Angel Creek Nursery also donated several herbs . This garden was planted by Kyle Stewart, Angela Burrow, Emma Dickinson, Ashley LaVere, and Ania Majewska on May 15th. 40+ native plants were planted in two locations at the school; the reading garden and vegetable garden. Two humming bird feeders and a 4-arm bird feeder system were also set up and seeds for the feeders and sugar for nectar solution were given to the teachers.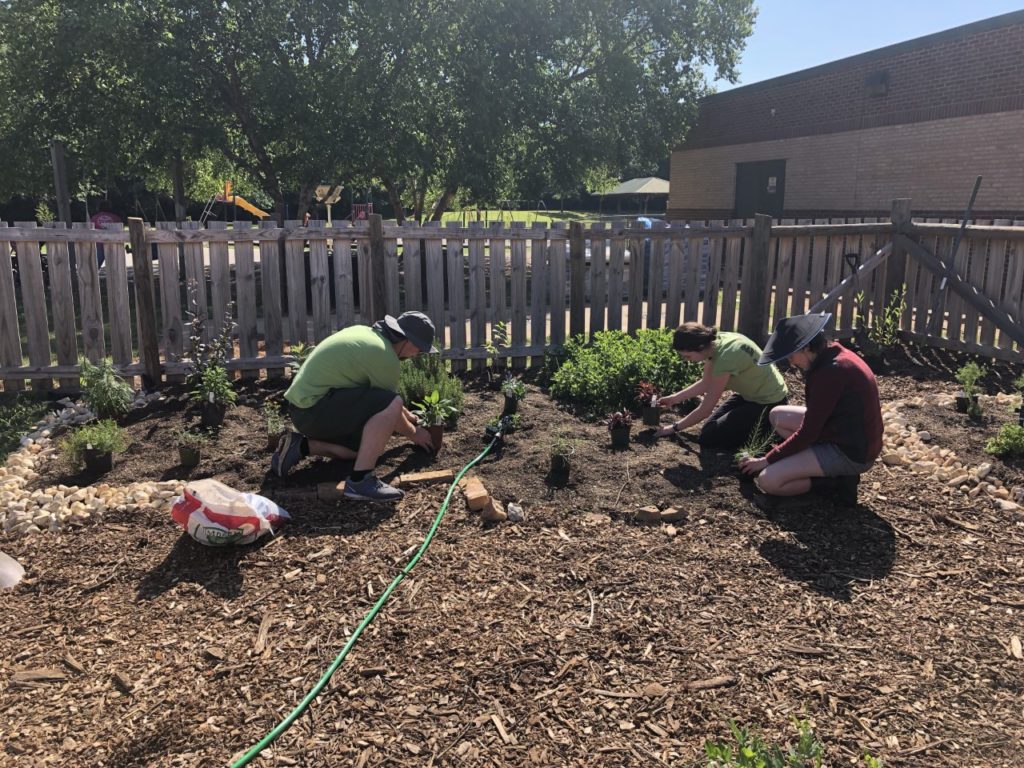 Next year, the MBES teachers and Kyle plan to do a monthly lecture series over the course of the entire 2019-20 academic year for the next group of 2nd graders. Kyle will also visit the old group, now 3rd graders, to see how their observations are going, and to help them develop questions to ask about the pollinators they see. If you would like EcoReach to visit your classroom, or your child's class, please contact us!