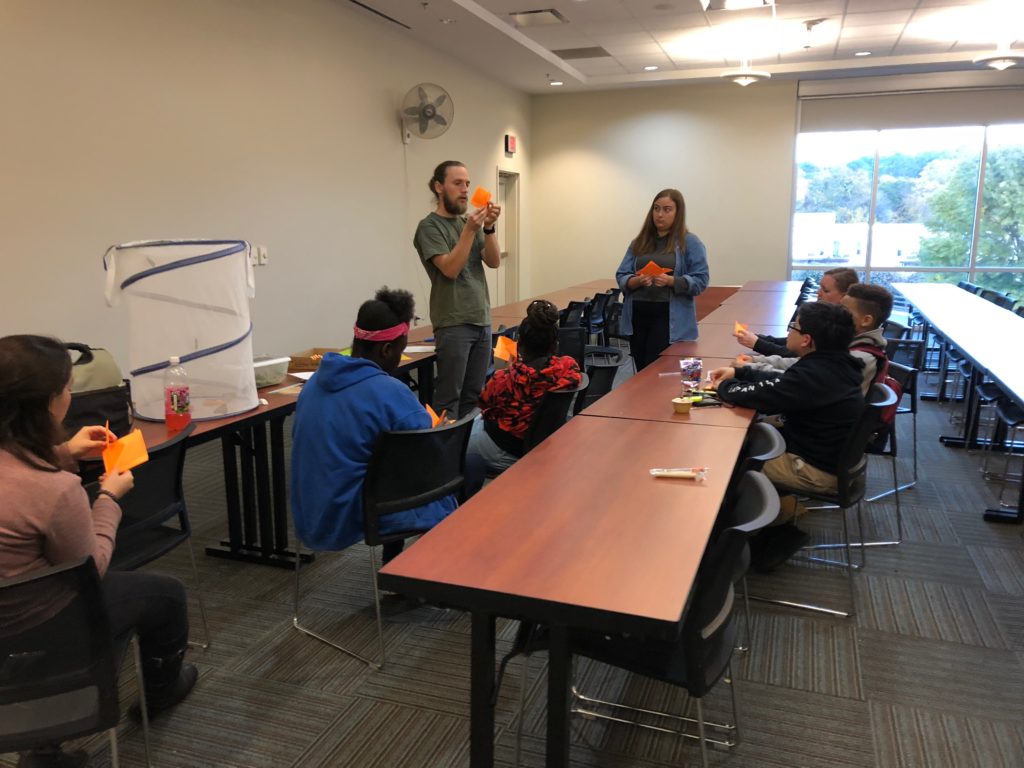 EcoReach put on two of their monthly Library Events for November and December! These events are open to elementary school-aged students around Athens-Clarke County. They involve an easy, interactive science project geared towards some aspect of ecology.
November 2019
November's library event was ran by PhD student Izzy Ragonese, and it was all about butterflies! There were half a dozen students that attended the event. During the presentation, they talked about the life-stages of butterflies and other fun facts about monarchs. Later in the talk, Ragonese and fellow EcoReach member Kelsey Solomon brought out live monarch butterflies for the students to observe!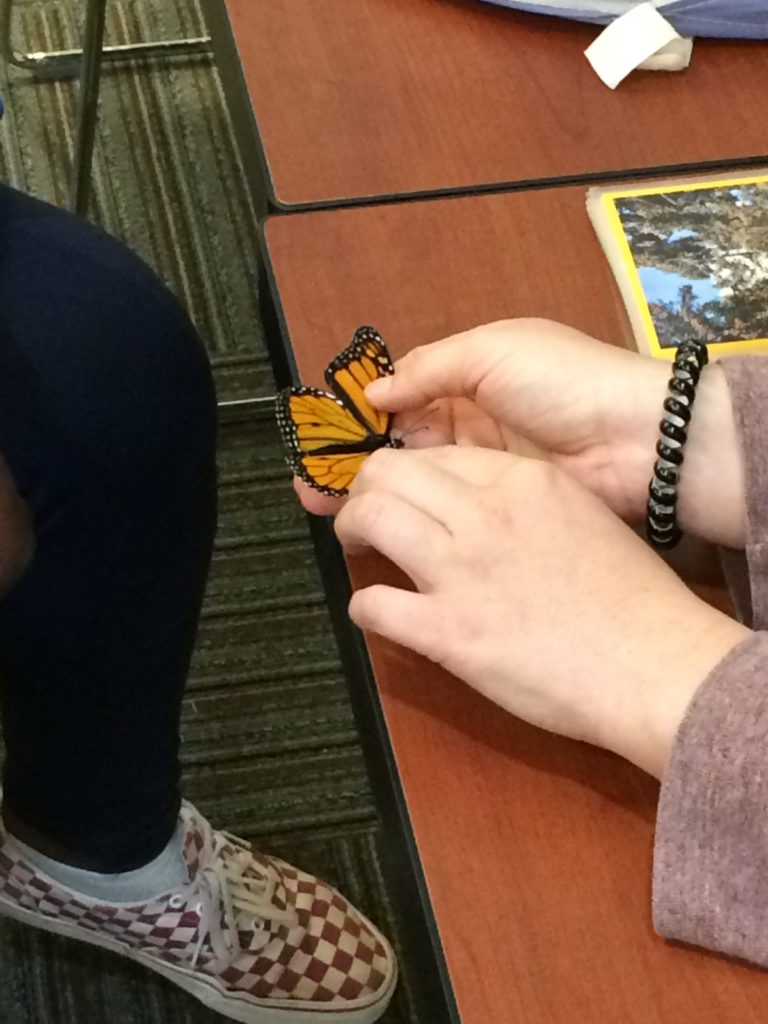 Following the live butterfly demonstration, students learned how to make origami butterflies! By the end of the event, the students had gotten to enjoy butterflies and take home a "butterfly" of their own.
December 2019
At EcoReach's December library event, we had another turnout of about a half-dozen students! December's event was a lively challenge-type activity. Students had sheets of tinfoil and various weights. Their challenge was to make a tinfoil boat that could hold the largest amount of weight. They tested their boats in a tub of water, and watched to see which boat floated the longest!