EcoReach had the opportunity to continue a virtual program for Amana Academy. In 2021 EcoReach designed a virtual pollinator program that extended over multiple weeks. EcoReach has continued this program in 2022 but updated it to combine all the information into one lesson. The information covered highlighted these important points:
1. Types of pollinators, and how they pollinate
2. Types of plants that are pollinated
3. Endangered and threatened pollinators
4. Human impact on pollinators
Students learned how they directly impact pollinators and how they can help. They will take the information learned and use it to help design their pollinator garden.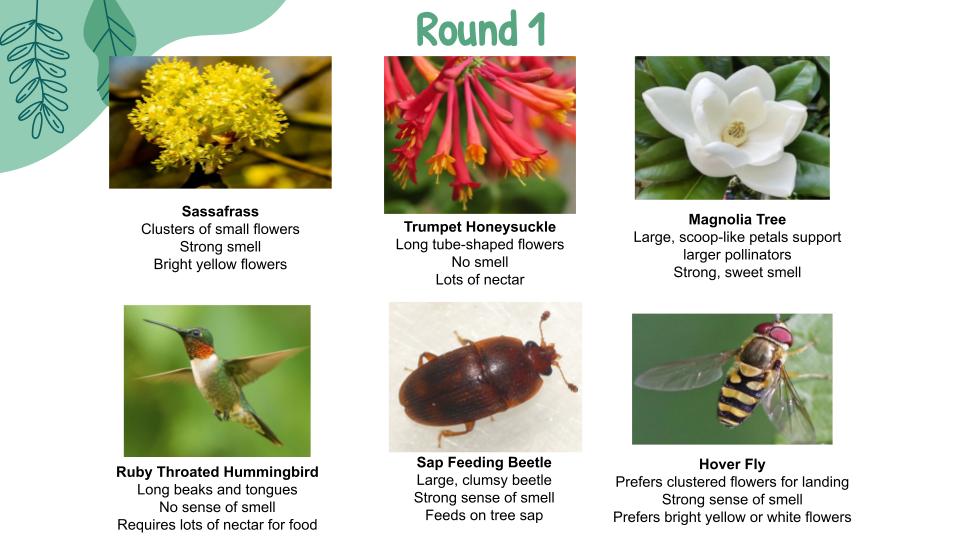 The virtual program included a pollinator matching game that highlighted different pollinators mostly found in Georgia.  Students matched pollinators to their corresponding plant based on the different characteristics. 
Programs like this would not be possible without our outstanding volunteers. To get involved with EcoReach email us at ecoreachuga@gmail.com