In March, EcoReach volunteers led an activity on Plastic Pollution at the Clarke County School District Young Scientist Fair, for students and their families.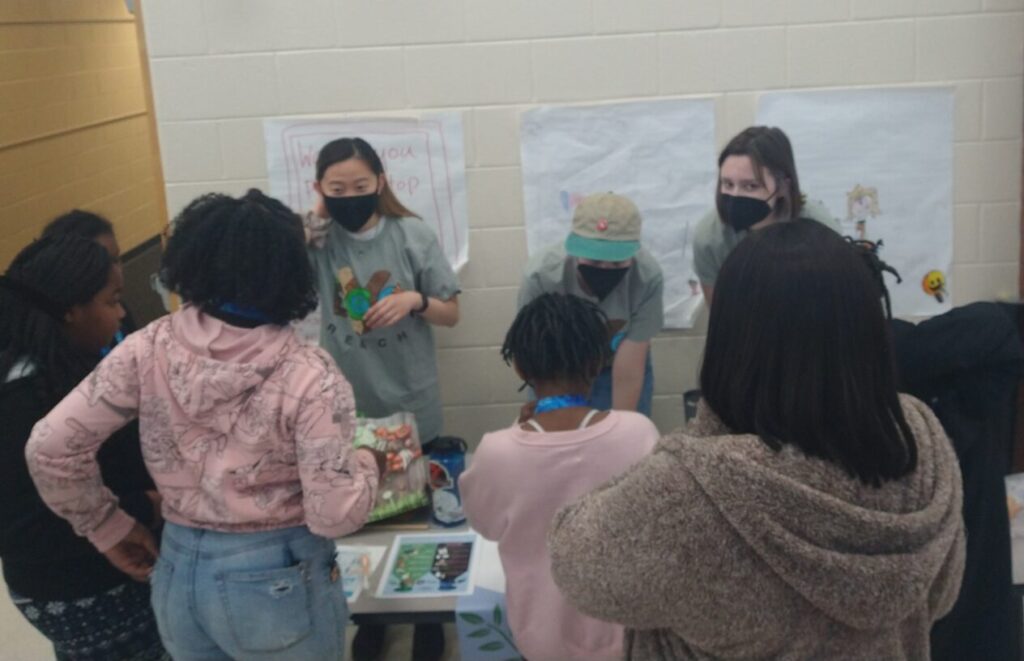 Students learned about plastic pollution, plastic breakdown times, microplastics and sustainable alternatives to reduce plastic waste. 
They also learned about the Great Pacific Garbage Patch and ongoing efforts by The Ocean Clean Up to remove plastics from the world's oceans.
Other organizations participating included Keep Athens Beautiful, Sandy Creek Nature Center, and so many more! 
EcoReach volunteers also acted as judges for the event, reviewing projects and posters for the Young Scientist Fair. Thank you to the Clarke County School District for organizing this event and inviting EcoReach to participate.