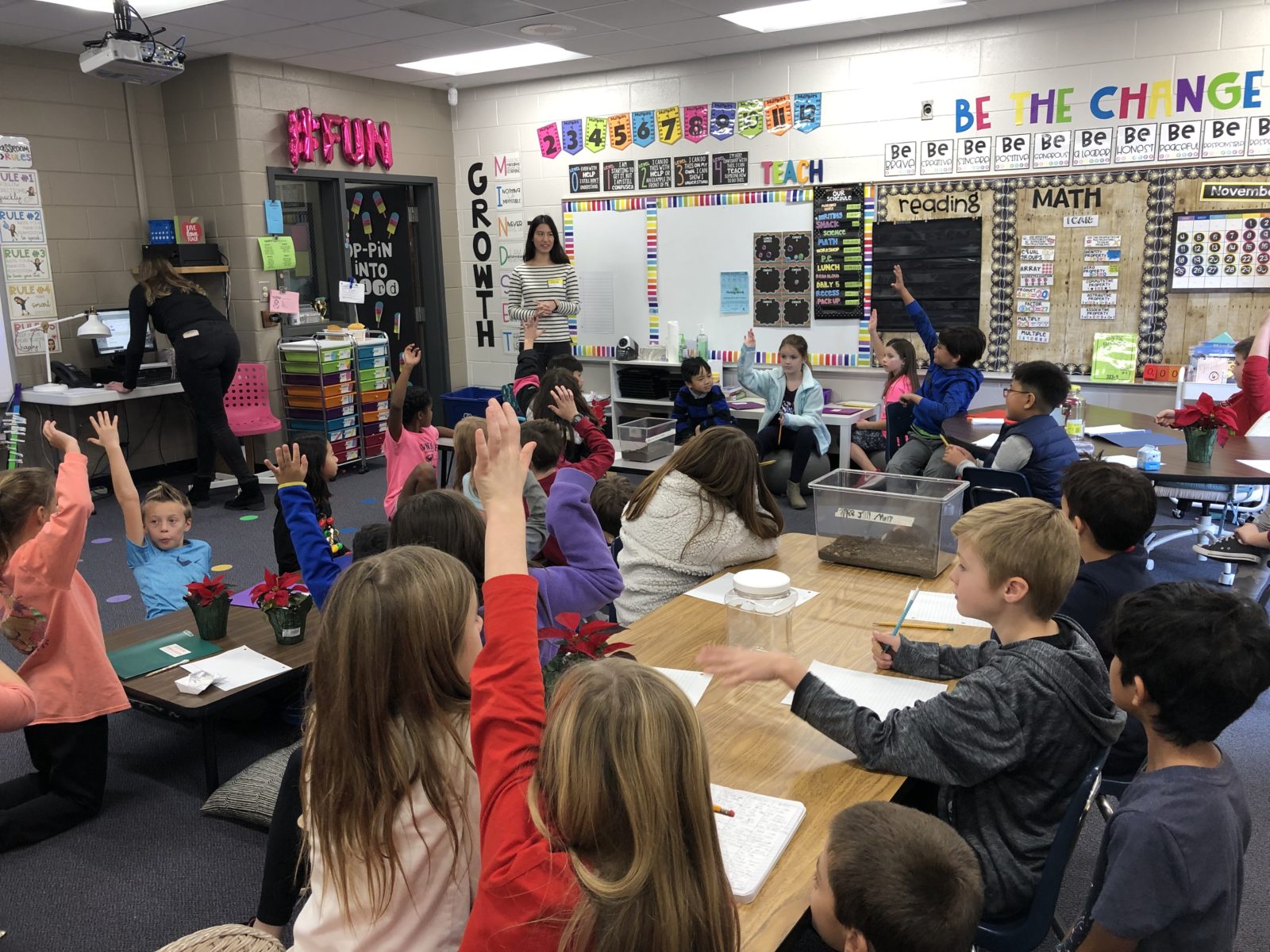 We did it! We finished the year strong with 19 events and community engagement activities.
Our final events of the year took place at Malcom Bridge Elementary School in Oconee County last week. Five EcoReachers volunteered in their 1st and 3rd grade classrooms and taught the students about plants, soil and greenhouses.
Three EcoReachers worked worked with a combined group of three 1st grade classes. These students will be planting vegetables in their garden next spring, so we joined them to discuss different types of soils and how to plant seeds. Each EcoReacher brought a different type of soil that can be found in Georgia, and the students practiced planting seeds and discussed how the soils differed from each other.
For the the third grade class, each of the two EcoReachers worked with two combined classes. These EcoReachers focused the 1.5 hour lesson on how heat stays trapped in greenhouses or terrariums even when it's cold out. The students also had a chance to build their own terrariums and discussed the transfer of energy within an ecosystem.
Continue below for pictures
1st grade class

1st grade class

1st grade class

1st grade class

3rd grade class

3rd grade class