EcoReach had the opportunity to collaborate with Dr. Alex Strauss to host an event for the Athens-Clarke County Library!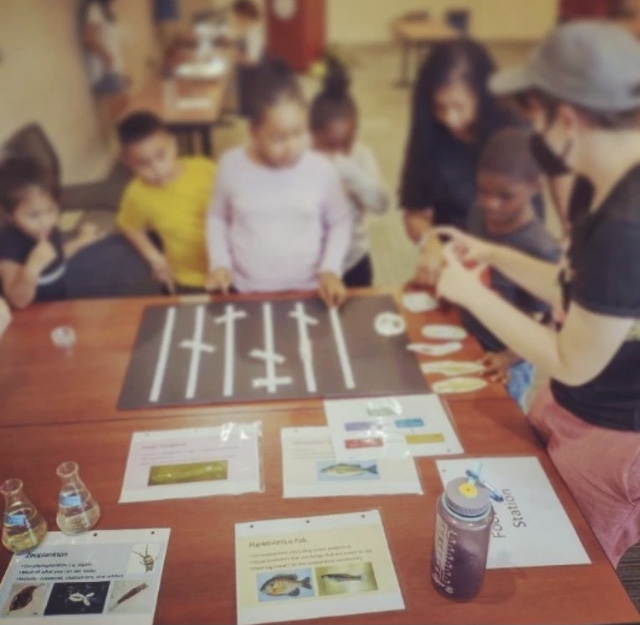 Students learned about phytoplankton (microscopic plants) and zooplankton (microscopic animals) and check out life under a microscope. They also built a food web diagram around Daphnia, one of our favorite freshwater friends!
We also brought with us some of the field equipment used to sample plankton for a behind the scenes look at ecological research. Students learned about plankton nets, sediment grab samplers, and a dissolved oxygen meter.
Check out other programs the Athens Clarke County Library is offering here: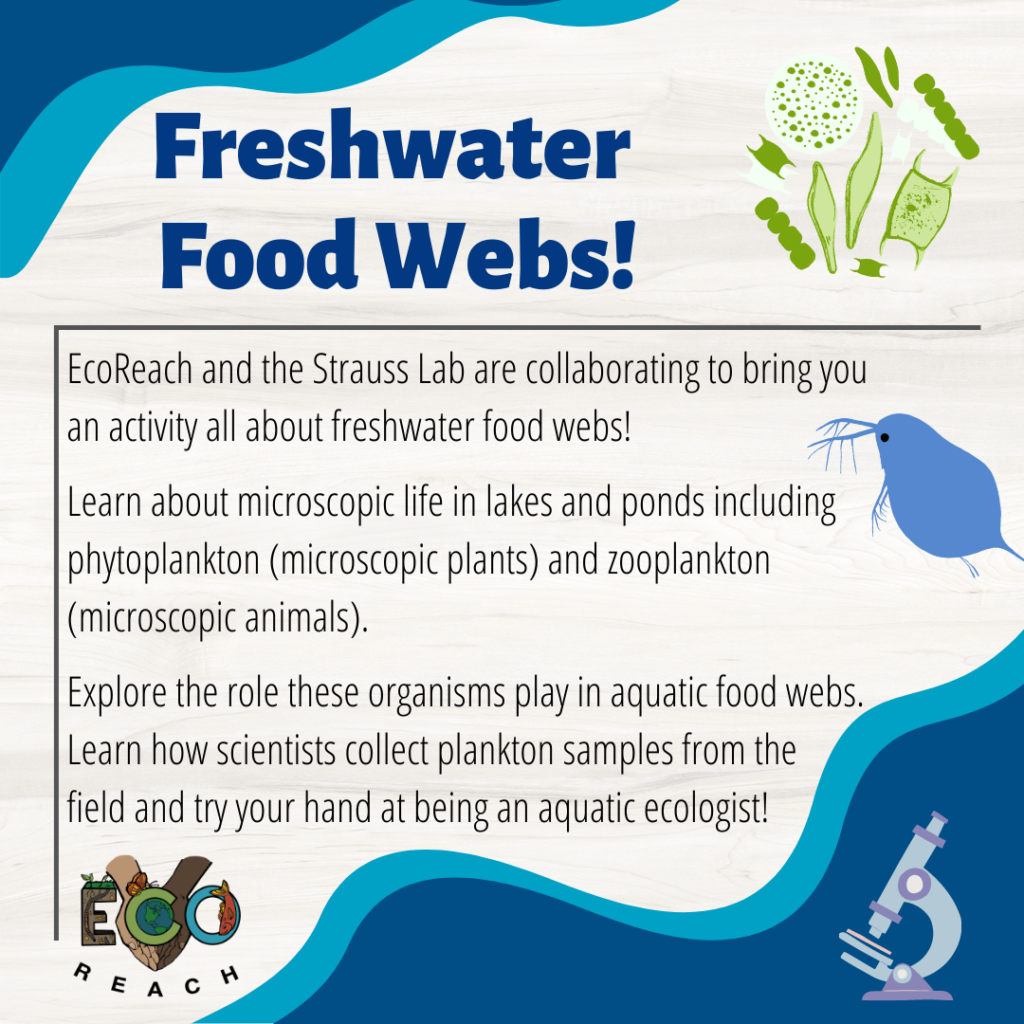 Interested to find out about upcoming programs and opportunities with EcoReach? Email us at ecoreachuga@gmail.com for more information!