EcoReach celebrated the 9th Annual Athens Vulture Festival this past weekend!

The Vulture Festival is put on by the Solid Waste Department to celebrate the amazing things that vultures do. The event highlights the importance of vultures to the ecosystem and teaches people how we can be more like them.
EcoReach ran a table at the Vulture Festival that discussed some important characteristics of vultures. This activity included learning about adaptations and the types of adaptations that vulture have. The booth also included a lesson about stomach acid and how a vulture can break down the food it consumes!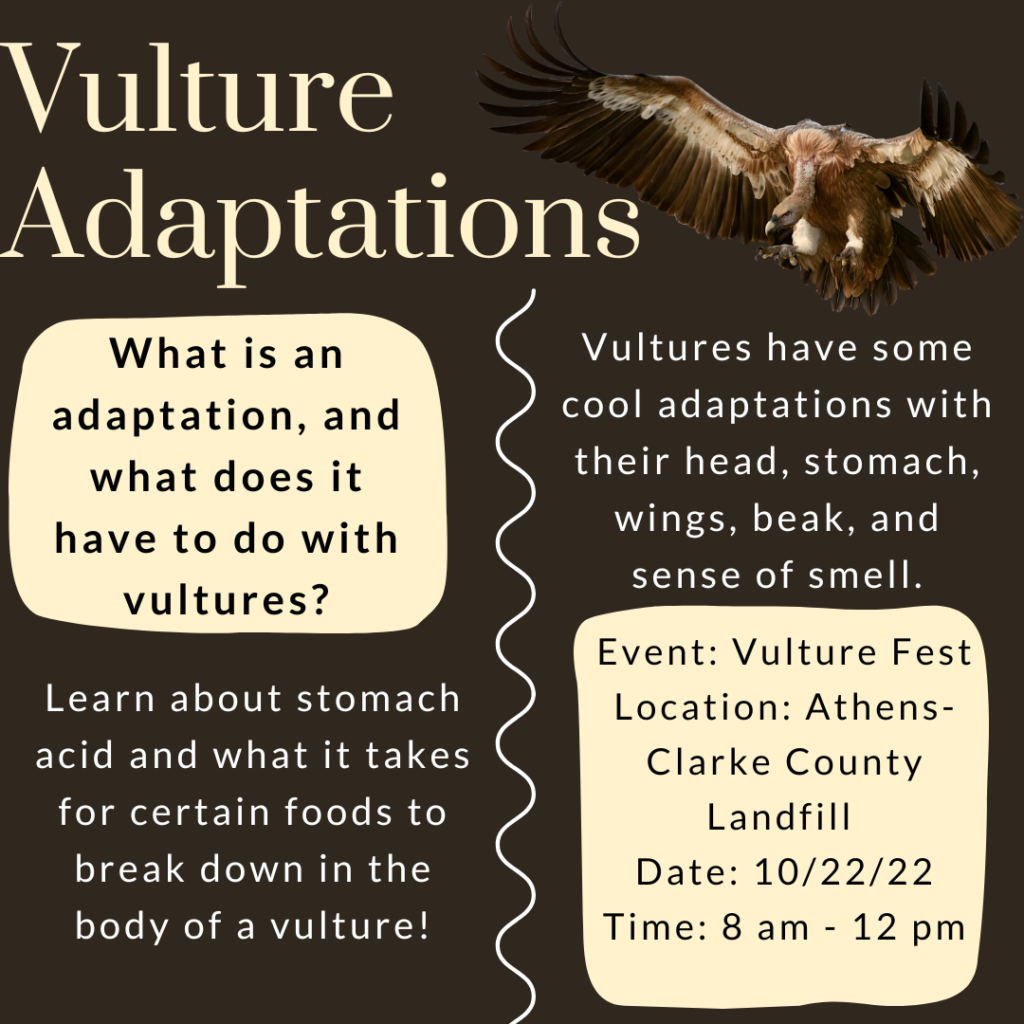 To learn more about the Vulture Festival and the Athens-Clarke County Solid Waste Department, check out their Facebook here:

Interested to find out about upcoming programs and opportunities with EcoReach? Email us at ecoreachuga@gmail.com for more information!